Accommodation Darfield offers quality short to long term hostel accommodation like no other.
8 single self catering lockable rooms to rent with ample room in the shared kitchen, bathrooms, and off street parking.
(You won't find another Central Canterbury rooms to rent deal like Darfield Hostel Accommodation Darfield.)
What Accommodation Darfield offers:
Single lockable rooms to rent
Linen and towels provided
Standard Sky TV
Free Broadband Internet
Free landline telephone calling Nationwide
Shared kitchen facilities
Generous bathroom areas
Share a 'homely' atmosphere
Coin operated clothes dryer
Worker's hostel accommodation
Self catering accommodation in Darfield, New Zealand
Short to long term rental in Selwyn District – Central Canterbury location
Will these rooms suit you?
Workers traveling to the following areas may like Darfield Hostel: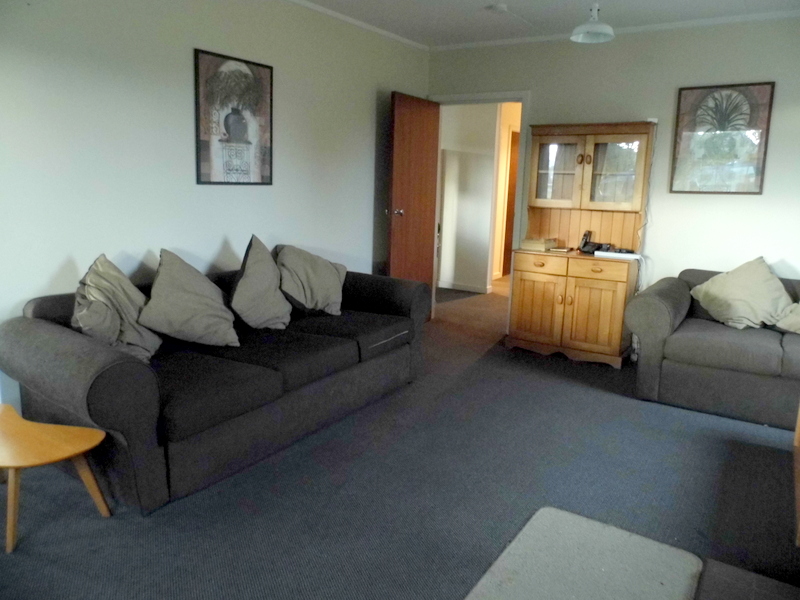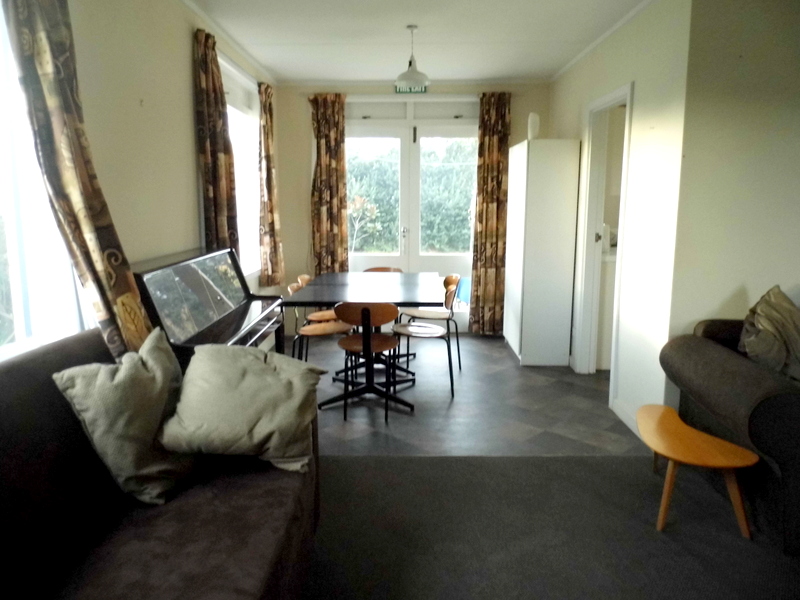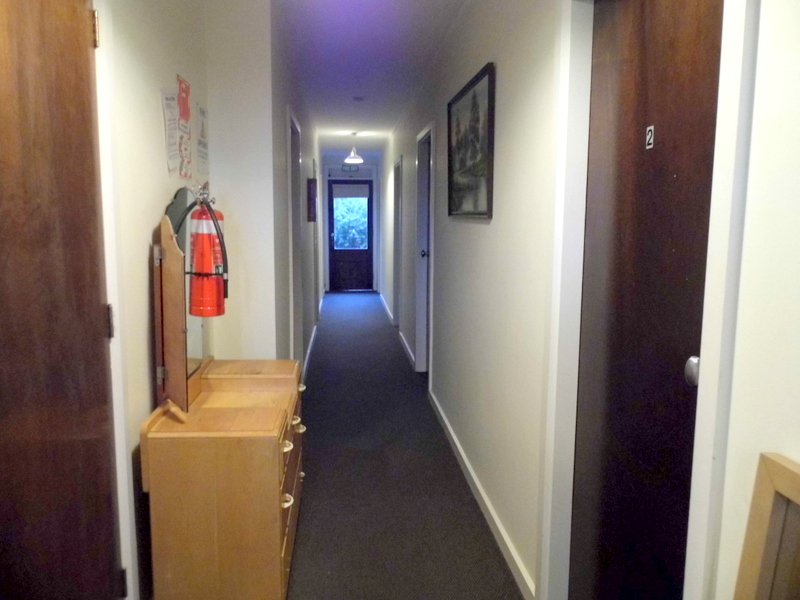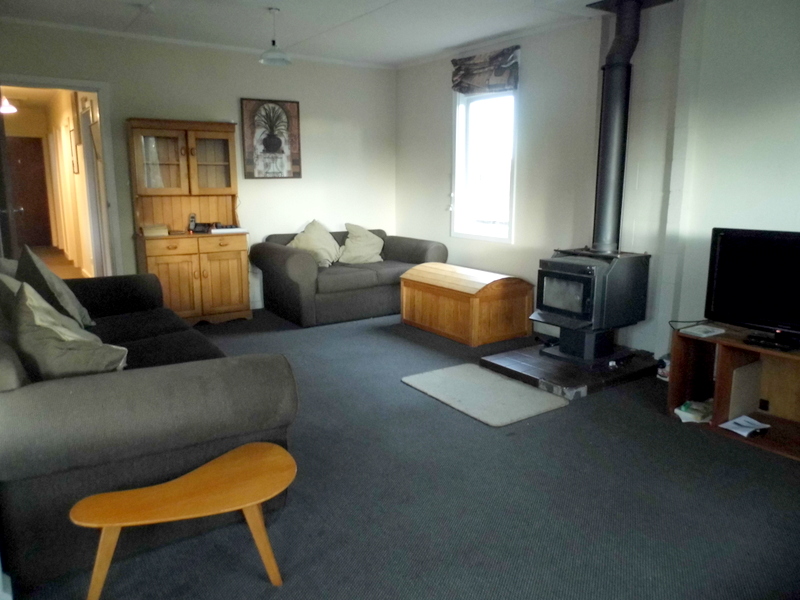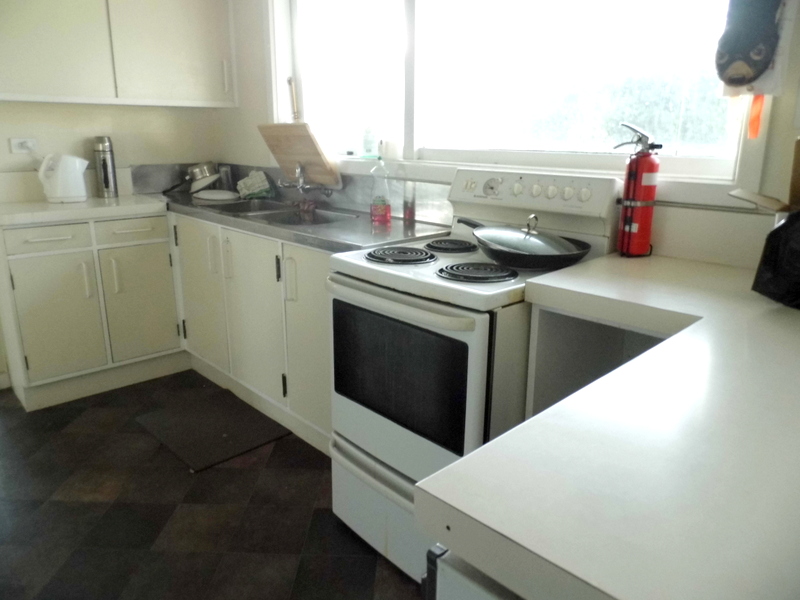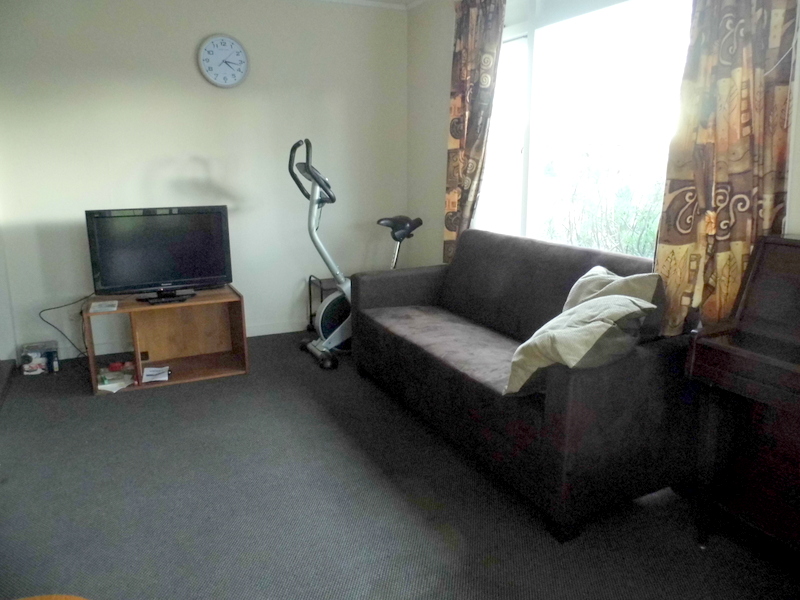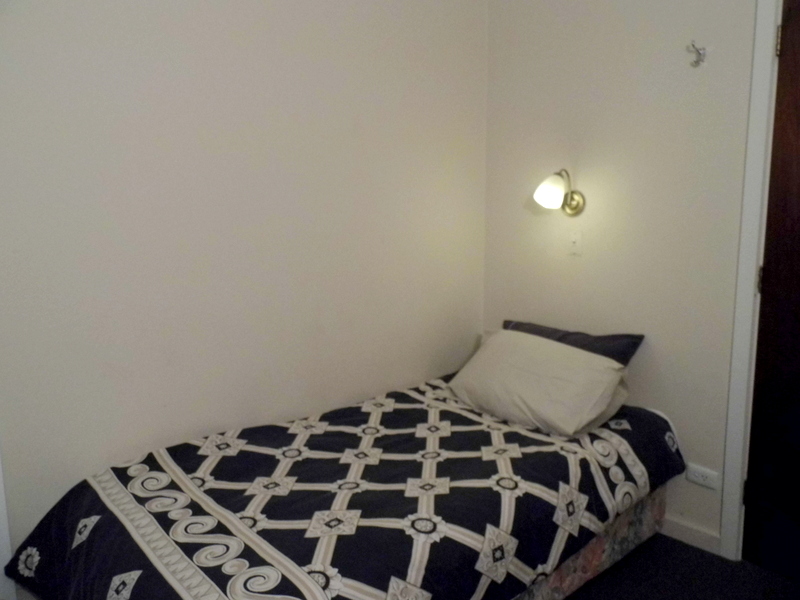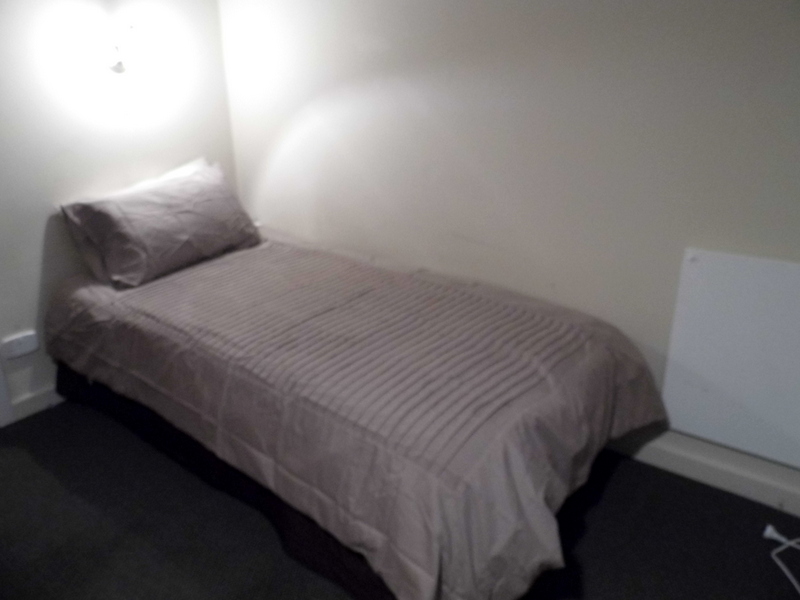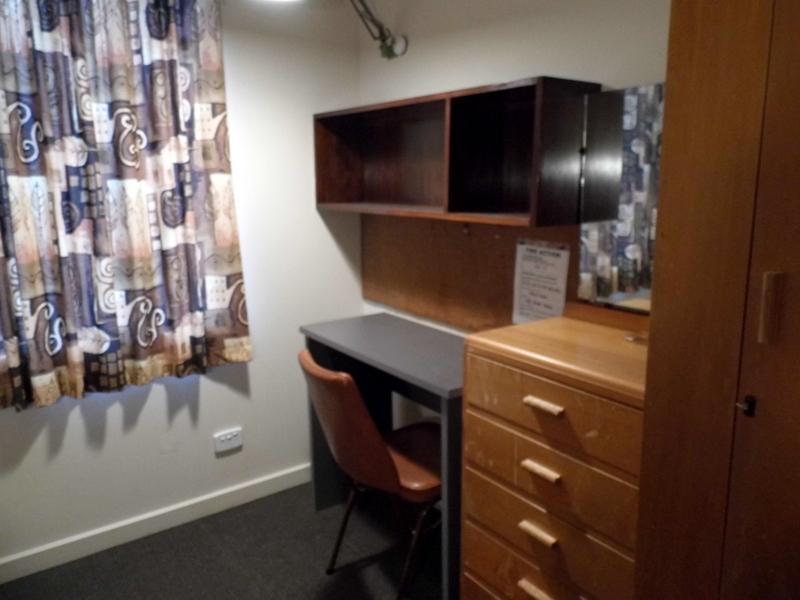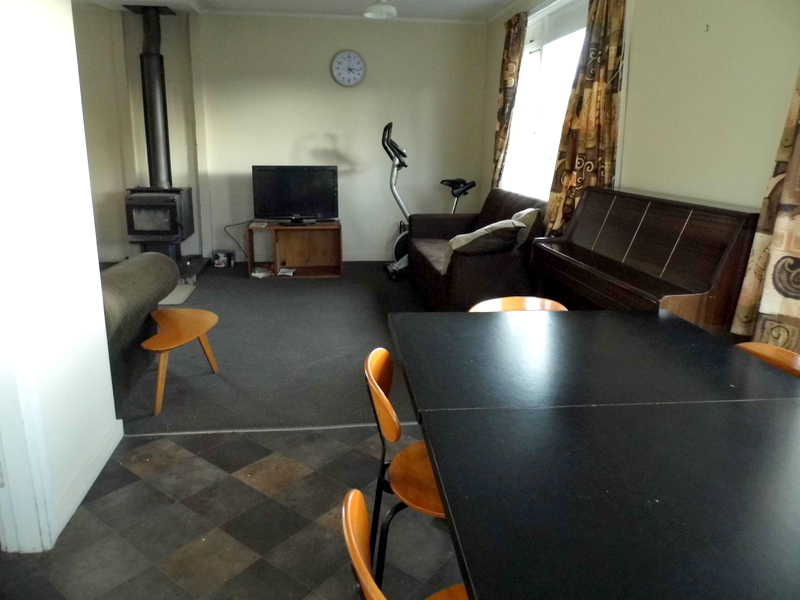 Darfield Hostel is 25 minutes from The Hub, Hornby and Hei Hei, 5 minutes from Fonterra Darfield Factory.
Darfield Hostel offers self catering convenience for workers
Accommodation Darfield (Darfield Hostel) is a "rooms to rent" hostel. There are 8 lockable bedrooms down one hallway. It is nestled on the Canterbury Plains in the small town of Darfield. The town called Darfield is home to around 2000 people, is 35 kms to Christchurch and an easy commute to those working in the city. 20 minutes' drive will take you to the outskirts of Christchurch. It is part of the fast growing, go ahead Selwyn District.
The town has a 4 Square Supermarket, Pub, restaurants, a Post Office a number of trendy cafes, the bakery, various shops and a bustling main street in the daytime.
Is there a bus service to Christchurch?
Yes! There is a Big Red Bus drive in, drive out, service every week day.
The Metro – Big Red Bus, Darfield service makes Westfield Mall connections with:
Orbiter, Outer Shopping Malls and University – Metro
Purple Line, Airport and Sheffield Crescent – Metro
Yellow Line, New Brighton to Rolleston – Metro
100, Halswell, Wigram Riccarton The Palms- Metro
120, Burnside Sheffield Crescent Spreydon Barrington Mall – Metro
130, Hei Hei Avonhead Riccarton – Metro
Where is the Accommodation Darfield hostel within the town?
The hostel is situated adjacent to the Main Street on North Terrace and is only a few minutes' walk from all of the amenities.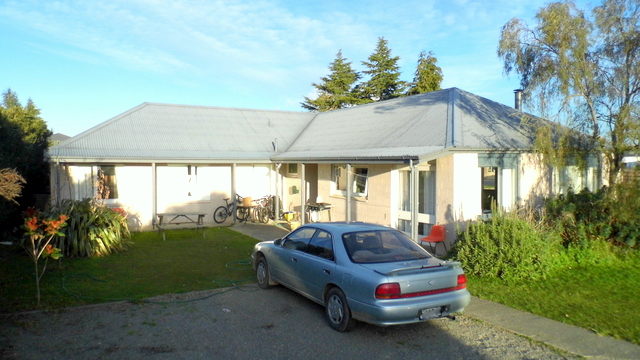 There are 8 single bedrooms. Each comes with a single bed, a wardrobe, some drawers and a desk with linen supplied. We have tried to create a 'homely' atmosphere in the communal areas. There is an inviting log fire (wood supplied) in the lounge. It is warm and comfortable. It best suits working residents who are single as the rooms are small. Long or short term stays are welcome.
Price: $170 per week covers your room, power, Internet and nationwide calls. 2 weeks advance rental is required up front and $50 non-refundable room deposit.
Want to see more? Take a virtual hostel tour by clicking here
Which way does the house face?

The picture above is taken from the west. The car in the picture is facing east. So the daytime sun falls on the kitchen and living areas.
How big are the bedrooms? The bedrooms are big enough for the single bed, and desk, with a wardrobe.
How are the bedrooms heated? The bedrooms are heated by electric heater with a thermostat, creating a cosy warmth for residents.
How is the communal living room heated? There is a log fire, with free firewood.
Is the building well insulated? The building is very well insulated, which prevents the rooms from heating too much in the summer and keeps the warmth in the building during the winter.
How many fridges are available? At the time of writing there are 2 fridge/freezers and a separate fridge and separate freezer.
Are there separate shelves for residents' food? Yes there are allocated areas for food.
Is there a manager nearby who can help solve simple problems? Yes there is.
Take a virtual hostel tour by clicking here
What can you do on days off?
Ski Porters
Mt Hutt
D.O.C. walks in Oxford and Arthurs Pass areas
Lots of other clubs groups and societies including an Art Gallery
Ready to get in touch with us? Then click here